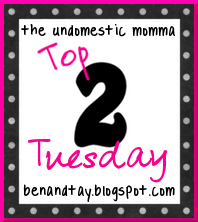 Ok it's
Bestie's
Tuesday Time...head on over to her blog for a good topic! Top 2 Favorite Beauty Secrets. Goodness knows I need some help!
I had to think really hard on this one....Since I don't wear much make up during the day and sadly don't have a great routine at night other than NEVER GO TO BED UNTIL YOU CLEAN YOUR FACE....
1. Biosilk Products
I love love love the smell of these products...I can't get enough of them! I love the Biosilk Oil. I put it on my wet hair and any left over oil on my hands I rub on my skin! MMMMMMMMM good! I will sometimes use a little to tame any fly aways after I'm finished styling my hair. My hubby loves smelling my hair...hey any excuse for more hugs!
2. Visual Changes Ultra Protection SPF30
I know most don't even give daily sunscreen a thought. I know I didn't a few years back...but then I got stage 2 skin cancer on my leg. I thought ...wow..but I don't use tanning beds or tan outside...I'm dark haired and not fair skinned...but hey it doesn't seem partial to who gets it. I get checked twice a year (by my hottie dermotologist) and have yet again had skin cancer...stage one this time..not quite as big as a scar like the first one. Better safe than sorry my friends!! I tried a ton of lotions and ended up greasy or smelly! Until I found Visual Changes Clinical Skin Care products. A little pricey but worth more than more scars!!
So Please cover up daily!!!
btw...my laptop is finally fixed and ready for pickup! Hubs is heading there after work to get her! ROCK ON