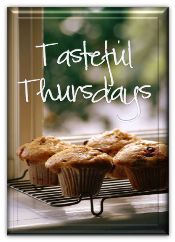 I found this on a blog the other day and just had to try it for wed night w/the in laws...
HELLOOOOOOOO!!! GLAD I DID IT B\C IT WAS A MAJOR HIT.
I had to double the recipe and make 2 rings for our family!
I knew I had a good one when my MIL asked me for the recipe and even the kids went in for 2nds (ok I did too, but don't tell WW's)

Chicken Enchilada Ring

Ingredients:

2 cups cooked chopped chicken
1 cup cheddar cheese or more
1 small can chopped chilies, undrained
1/2 cup sour cream
1 package taco seasoning
2 rolls of crescent rolls
1 small chopped tomato
1 lime (juice)
2/3 cup finely crushed tortilla chips
and more cheese for top

1. Add chicken , cheese, chilies, sour cream and taco mix. Chop 1 tomato and add 2 tablespoons lime juice; add to chicken mixture. Reserve 2 Tbsp. crushed chips and add remaining chips to mixture.

2.Unroll crescent dough and separate triangles. Arrange on round baking stone making a circle with wide ends overlapping in the center and points toward outside. There should be a 5 inch diameter opening in the center.



3. Spread chicken mixture evenly onto widest end of each triangle.



4. Bring points of triangles up and fold over so that the ends of dough are at the center of the ring.

Sprinkle with 2 Tbsp. crushed chips and cheese on top

5. Bake @ 375 for 20-25 minutes.


I have to admit, I can't wait to make this again...it was that good.
We poured some queso over the top and had some chips and guacamole on the side.

After dinner my FIL always take sweetie pie on a walk around the lakes and parks. He never tires and looks forward to their time together.
Tonight a cool front blew in with some mist...by the time they came home they were soaked but had the biggest grins on their faces.
Take a look at princess's hair...she has curly hair, but the rain made her into Shirley Temple.
She was getting ready for her bath making funny faces in the mirror when I snapped this. It made me think
"Omgoodness...what if she had a twin just like her?" I'd be in trouble! (grins)