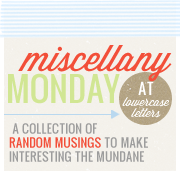 one. mover and a shaker
Reid my dear son....♥ you bunches. BUT. But this scooting you do in the crib is really wrecking your momma's new found sleep. You used to sleep from 9-5 and back down again until 8:30. BUT. But now that you scoot all over the place on your belly like a soldier crawling in the mud...it's really killing me. Every other hr you get yourself too far into the corner and it wakes you up. Mommy has to then pull you back to the other end of the crib only to watch you scoot back into the corner making yourself mad. NOW you started rolling over from front to back. I have yet to see you do this new trick of yours. For 2 weeks now you roll over at night and wake yourself up. Mommy has to go in and flip you back over. Which in turn starts the scooting process all over again. I'm losing sleep man! I hope you learn to roll over back to front pretty quickly so you can roll back to sleep! (deep sigh) I love that you are growing, but miss my tiny little baby!

two. dish dizzy
I did 4 loads of dishes this weekend. if this is any indication of how summer break will be I'm not ready. Don't even get me started about laundry.

three. Elsie the cow
I ordered myself a new nursing bra....I'm super excited. Silly huh? I got it off of Zulily. Love that site, hate the shipping time. Do not order from them unless you don't really mind a 3 week shipping period. Great deals so I guess they fail in 1 area. My mom made me giggle because she asked why I was ordering one if it took 3 weeks.....I reminded her I've been nursing for the past 2 1/2 yrs...and will be nursing for another 2 + years so the 3 week delivery is ok with me. Ha ha (btw...do the math...that's a long long time to be a milkmaid. One day I'll see my VS bras again)

four. 4 down 4 up
Today is weigh in day...over the past 2 weeks I've lost 4 lbs. The scales this morning tell me that was a joke...I'm back up that 4 again. All this has finally prompted me to get on the ball..get serious. I'm sick of not having anything to wear....So instead of getting up to visit with the kids each morning before school (lily and Reid are still asleep thankfully) I'll use that time to do my Turbo Jam dvd. The kids can laugh and point at mommy as they walk out the door for school. That's motivation there in itself. Since I can't make it to the fitness center in the neighborhood I'll resort to using my hand weights and our kitchen table bench to do core and arms. I hadn't realize how much I crave working out. I never thought I'd hear myself say that. Now that I don't have the time (ie..1 hr to only myself) I long for the gym. When R takes a nap I've got Lily around my ankles...and finally when all kids are in bed and my chores for the night are through it's 10pm and hubs and I visit for a hr before bed. I'm not the work out type that late in the evening. I've tried blinking the weight off, but it's not working.

five. feeding an army
I just realized that when all the kids leave the nest I won't have a clue how to cook for 2. I make so much food on a daily basis (and it never seems to be enough) that I'm not sure how to half things. (grins) I usually double and triple my recipes to feed this troop! On the bright note though, I'll have a freezer full of baked goodies to entice the grandkids to my house to visit.