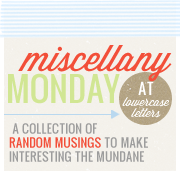 one. dresses make me girly
i don't know about you but dresses make my day. i feel like i could walk on clouds of girliness. i'd be barefoot, pregnant, and wearing dresses all year long if i could. check out this little summer cutie hubs and kids got me for mother's day. i'm wearing it as i type. makes for a perfect nursing dress too...i've got my nursing cami under. think i'll head back to Target for all the colors! summer uniform...here i come!
two. corner time
i've tried over and over to move R man back to the center of the crib, but i'm finally gonna quit. in literally 60 secs he gets his knees under him and he scoots faster than lightening to the corner and sleeps. it worried me the first million times he did it. but i've since realized he must really like it. he slept from 9-6am and 6:30 until 9 when i had to wake him to get him ready for his chiro appt today. corners rule!
three. hairy situation
yesterday for mother's day my 2 oldest boys got a haircut. yes, i had to look outside to see if pigs were flying...nope. so i printed out pics of chance or chase or whatever young boy this is and they headed to the barber. oldest likes the look (basically his old look just shorter) but we are trying to gel it for the wet look all day long. any hair stylist have ideas? oldest has thick hair and when it dries it's full and has body...he wants wet plastered look

four. mothers
my mom is here for the week....(pause for angels singing) i'm sooooo excited. i've missed hanging out w/her. when she comes to visit we laugh until our sides hurt...about absolutely nothing. we kill each other. this morning mini me asked me though why i act like the mom instead of the daughter though....she says i'm bossy. no, someone needs to keep mee mee in line! she's my best friend and i'm so grateful i was blessed to be her daughter!
five. a little parm never hurts
i wanted to make scalloped potatoes instead of mashed for friday nights meatloaf. MAN OH MAN WERE THEY FANTASTIC. they were so incredible we're making them again this week. southern living ...you never cease to amaze me! recipe follows...
Ingredients
2 pounds

Yukon gold potatoes, peeled and thinly sliced

3 cups

whipping cream

1/4 cup

chopped fresh flat-leaf parsley

2

garlic cloves, chopped

1 1/2 teaspoons

salt

1/4 teaspoon

freshly ground pepper

1/2 cup

grated Parmesan cheese
Preparation
1. Preheat oven to 400°. Layer potatoes in a 13- x 9-inch or 3-qt. baking dish.
2. Stir together cream and next 4 ingredients in a large bowl. Pour cream mixture over potatoes.
3. Bake at 400° for 30 minutes, stirring gently every 10 minutes. Sprinkle with cheese; bake 15 to 20 minutes or until bubbly and golden brown. Let stand on a wire rack 10 minutes before serving.